DEDICATED TO BETTER FLAGLER COUNTY REAL ESTATE
NOW AFFILIATED WITH 2 HOME BUILDERS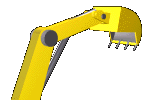 ARE YOU READY FOR A FRESH START


* BRAND NEW CUSTOM HOMES *
3BR/2BA, 2CAR, W/WARRANTY, INCENTIVES, PROFESSIONALLY LANDSCAPED, PAVER DRIVEWAY, SIDEWALKS, DOUBLE PANE-LOW "E" GLASS, 42" KITCHEN CABINETS, GRANITE, MINUTES FROM THE OCEAN, AND MORE !
HERE, IN PALM COAST, FLORIDA
* STARTING IN THE $170'S *
* call or email me with your info for a showing appt. *
JOHN R. CASSATA SR.
9 Harbor Center Drive #15,Palm Coast
SPECIALIZING IN VACANT LAND
THE CASSATA / STONE / WEICHERT TEAM


AFFILIATED WITH, TRULIA, ZILLOW AND LINKEDIN
PLUS: WEICHERT.COM, FACEBOOK BUSINESS, TWITTER, AND 8 OTHER REAL ESTATE WEB SITES TO PROMOTE YOUR VALUABLE PROPERTY
All I can offer you is:
1. 50 years of consultative selling experience in my sales and management career before my retirement.
2. My prior experience as a Licensed Realtor in New York State.
3. The passion that my wife and I have as home owners in Palm Coast, Fl. for this most beautiful and desirable area.
4. Most importantly, a Senior Citizen's honesty, integrity and attention to help you with your personal Real Estate goals.

I'd be honored to help you achieve those goals.
WHEN YOU CHOOSE ME, YOU CHOOSE MY COMPANY

JOHN R. CASSATA SR.

CHERYL STONE
"I've drawn on my own experience as a Sales Associate to build a company of real estate professionals who will put the needs of each individual first."– Jim Weichert, President and Founder
LETS LOOK AT PROPERTIES TOGETHER
*ALL OF YOUR QUESTIONS ABOUT HOME BUYING & HOME OWNERSHIP ANSWERED BY "FREDDIE MAC" INCLUDING UP TO DATE MORTGAGE RATES - CLICK HERE!