THE CASSATA - SULTAN REALTOR TEAM
JOHN R. CASSATA SR. - SHELBY SULTAN
9 Harbor Center Drive #15,Palm Coast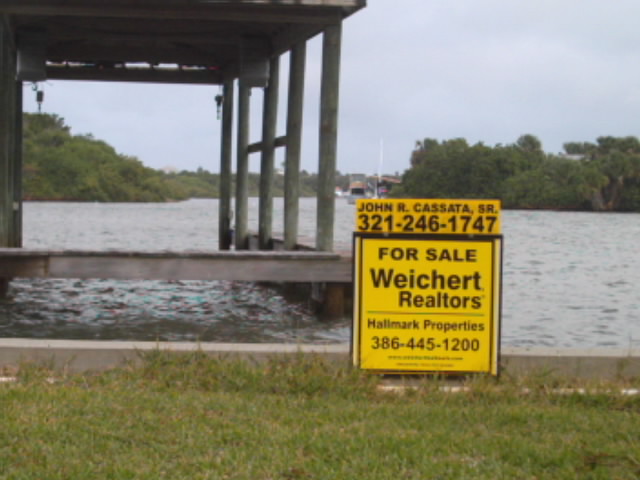 REALTOR - JOHN R. CASSATA SR.
MANAGER OF THE NEW HOME DIVISION
AFFILIATED WITH, TRULIA, ZILLOW AND LINKEDIN
PLUS: WEICHERT.COM, FACEBOOK, TWITTER, AND MANY OTHER REAL ESTATE WEB SITES TO PROMOTE YOUR VALUABLE PROPERTY. Please visit TRULIA.COM to see my business reviews.
MY TRULIA REALTOR PROFILE PAGE
MY ZILLOW REALTOR PROFILE PAGE
MY FLORIDA REALTORS PERSONAL PROFILE PAGE
MY FLORIDA LIVING NETWORK PROFILE PAGE
"I CONNECT BUYERS WITH BUILDERS"
*NEW HOMES AT RESALE PRICES*
3BR/2BA, 2CAR, W/WARRANTY, INCENTIVES, PROFESSIONALLY LANDSCAPED, PAVER DRIVEWAY, SIDEWALKS, DOUBLE PANE-LOW "E" GLASS, 42" KITCHEN CABINETS, GRANITE, MINUTES FROM THE OCEAN, AND MORE !
*call or email me with your info for a showing appt.*
* COMPLIMENTS OF YOUTUBE *
We are dedicated to providing you with service that is unmatched.
Our goal is to be vigilantly professional and responsive during your home search.
With this in mind, We will provide the following services:
We will conduct a counseling and information session with you to identify your needs and goals and to plan a related property search within your affordability range based on your prior lender pre-qualification.
We will complete a thorough market search to identify all properties consistent with your needs, price range and affordability.
We will prepare a written offer to purchase on the property of your choice reflecting your price and terms.
We will provide counseling and negotiating assistance on all offers to purchase your property.
We will obtain and review with you, the seller's written property history and disclosure statement.
We will recommend professional building and termite/pest inspections and review the findings and remedies with you.
We will monitor and communicate the status and satisfaction of your contract contingencies, if any.
We will accompany you on a walk-through property inspection before closing, if provided for in the contract.
We will attend your closing if at all possible.
Credentials:

National Association of Realtors

Florida Association of Realtors

Flagler County Association of Realtors

Flagler County Multiple Listing Service

Licensed in the State of Florida
You probably know how important it is to find the right real estate agent when you are focusing on a financial investment as substantial and as personal as your home. What you should know about us is that, as WeichertŪ Sales Associates, we believe wholeheartedly in the unique, personal nature of real estate. You will see that revealed in how we follow through on what we promise, as we carefully guide you through the many steps and decisions along the way.
We are fully committed to providing you with what our Company calls "The Weichert Difference" - a noticeably higher level of service that will make your real estate experience as easy and as stress-free as possible.
You can expect from us:
Personal and knowledgeable service that is genuinely responsive to your needs
A "Neighborhood Specialist's" familiarity with local communities, home values, and price trends
Top professional skills continually refined through Weichert training programs respected industry wide
Advice and guidance throughout the entire process
Commitment to help you leverage Weichert's many resources. We can save you valuable time and effort in securing home financing, insurance, and home connections. Feel free to contact us anytime, whether it's just to get started helping you realize your goals and dreams, or just to ask a question. We would welcome the opportunity to make a difference for you.
* FOR YOUR FREE FLAGLER COUNTY PROPERTY SEARCH ENGINE - CLICK HERE OR CLICK THE PICTURE BELOW *
* HARP - MORTGAGE - INTEREST RATES - HOME BUYING - HOME OWNERSHIP INFORMATION * CLICK HERE