A TURNKEY VACATION HOME, ON A GREAT PIECE OF PARK LIKE PROPERTY ! ********** BEFORE OUR HOME GOES ON THE MARKET, IF YOU KNOW OF ANYONE THAT WOULD LIKE TO PURCHASE & LIVE IN OUR HOME, ON OUR PIECE OF "PARADISE" ON FISHERS LANDING, PLEASE CONTACT US AT:

the1000islands@aol.com
THE "HOUSE ON THE HILL"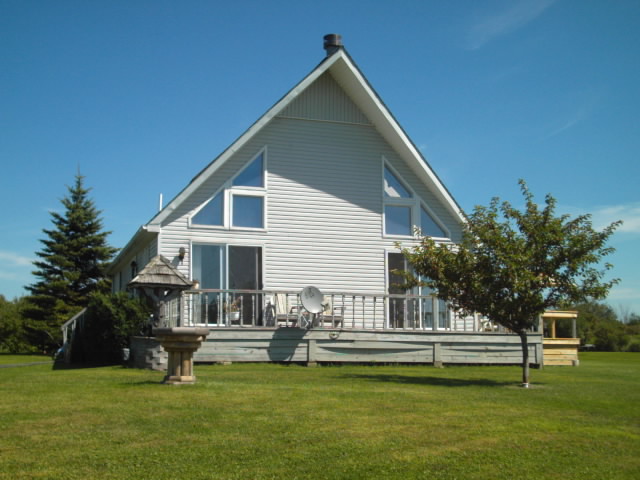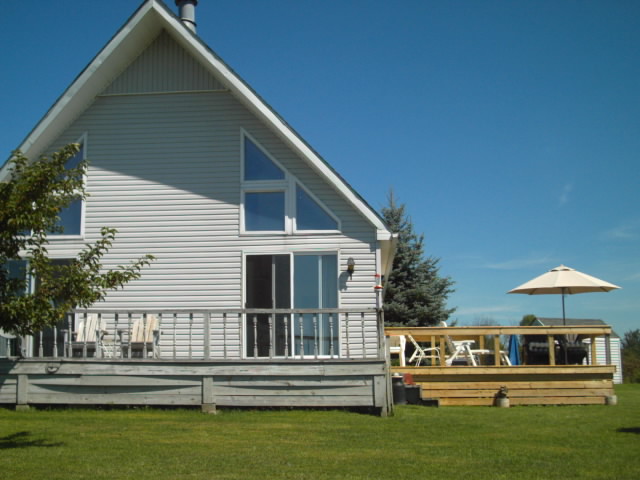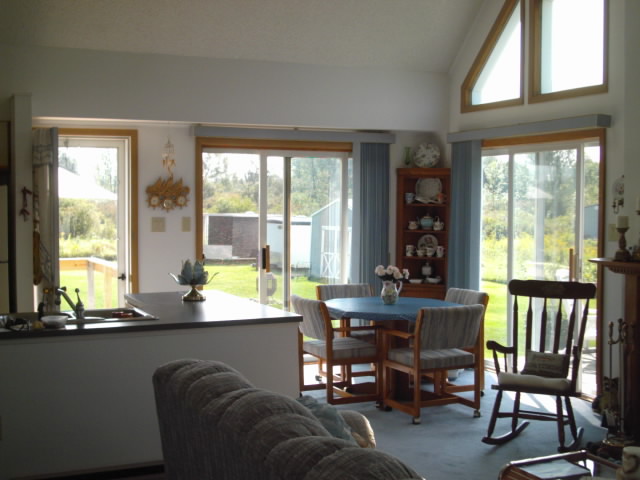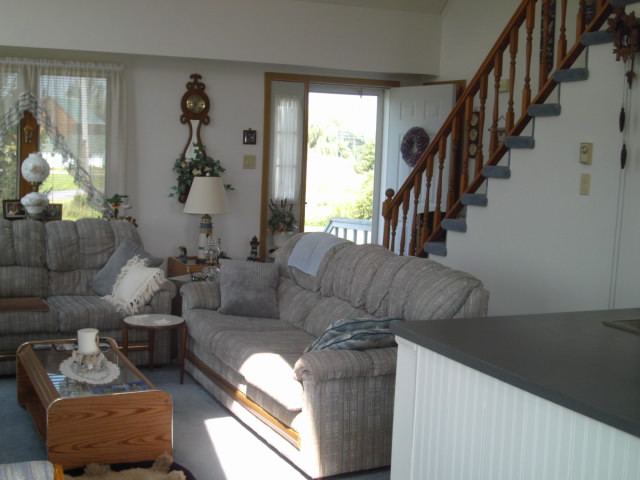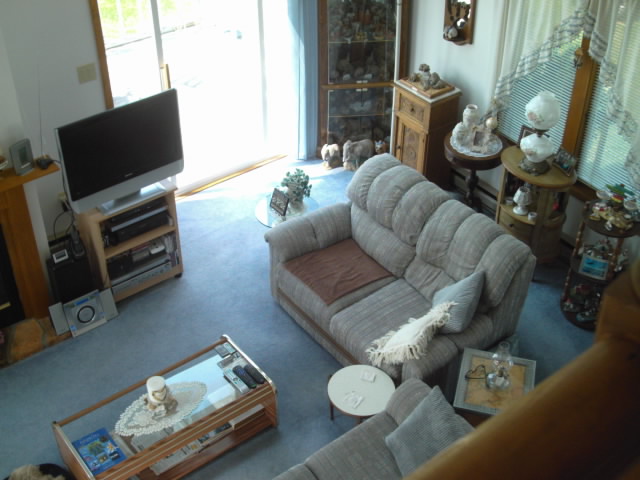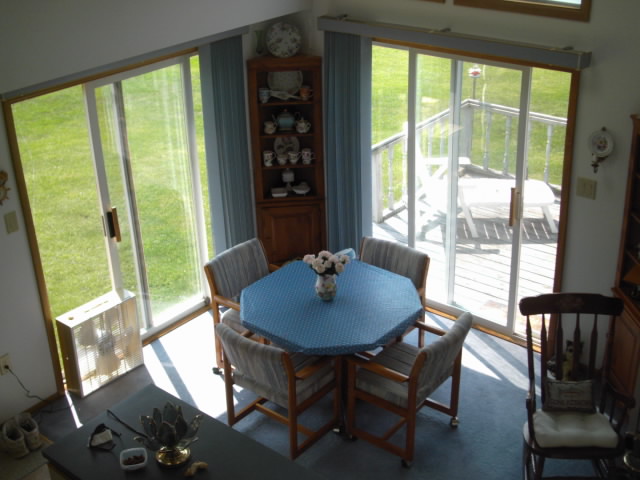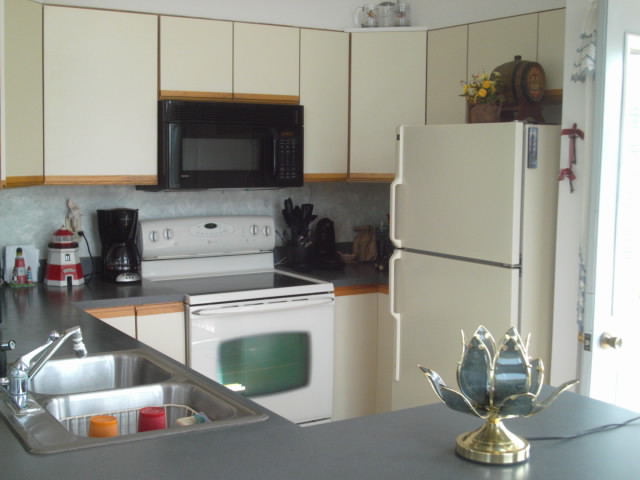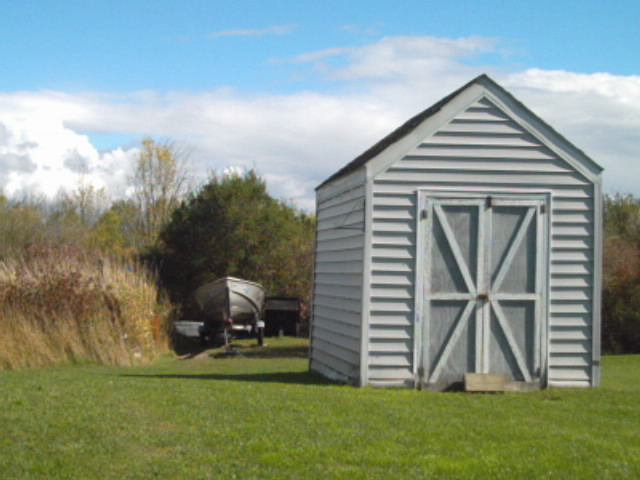 WE ARE ON A DOUBLE LOT LOCATED A COUPLE OF MILES FROM THE BRIDGE TO WELLESLEY ISLAND AND CANADA. WE ARE STEPS AWAY FROM, AND WITHIN SIGHT OF THE NEARBY WATERFRONT PARK, WHERE THERE IS A PUBLIC TENNIS COURT, A BASKETBALL COURT, PICNIC TABLES, SWIMMING, AND A LANDING AREA FOR ROW BOATS, CANOES AND KAYAKS AT THIS BEAUTIFUL AND SCENIC WATERFRONT AREA OF OUR "RIVER." GRASS POINT STATE PARK WITH A SANDY BEACH AND A CHILDREN'S PLAY ARE IS NEARBY, WITHIN EYESIGHT OF OUR LANDING. ALSO, AND VERY IMPORTANT, THERE IS "FOXY'S" RESTAURANT, AND A "FREE" TOWN BOAT LAUNCH AROUND THE CORNER ON OUR LANDING NEXT TO THE 2 MARINAS.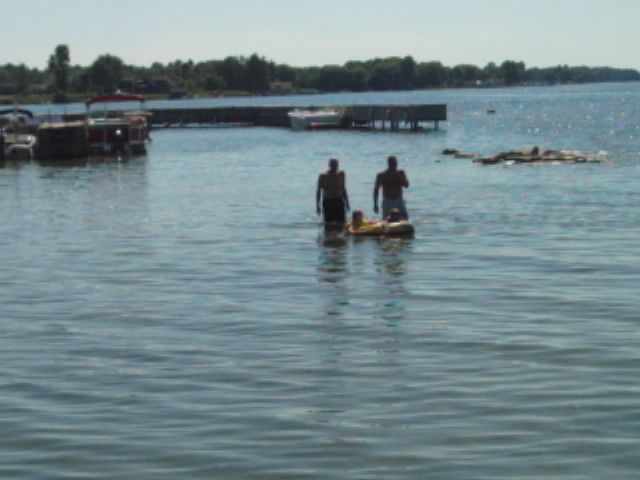 INCLUDES SOME FURNISHINGS, APPLIANCES, GREAT ROOM WITH A VERY HIGH CATHEDRAL CEILING AND A TRAPEZOID FEATURE WALL WITH DUAL SLIDERS AND A WOOD BURNING FORCED AIR FIREPLACE, OPEN FLOOR PLAN, AN OPEN STAIRCASE LEADING TO A BALCONY AND A LOFT (BONUS ROOM) WITH STORAGE, EASY TO WINTERIZE, SURROUNDED BY NATURE, SHEDS, FISHING BOAT, MOTOR & TRAILER, LAWN TRACTOR, A TURNKEY VACATION HOME, ON A GREAT PIECE OF PARK LIKE PROPERTY !